Student Programs
Programs for Motivated Students
Do you like working with your hands?
Do you want to learn skills that will last a lifetime?
Does a paid education and on-the-job training interest you?
Have you ever had the satisfaction of walking away from a job and being able to say, "I built that"?


If you have a commitment to hard work and the desire to succeed, you might have what it takes to have a career in construction. Let me show you how:
Summer camps: Provide a great introduction to construction, offering valuable career skills on working job sites.
Pre-Apprenticeship Programs: For students interested in a career in construction, these programs help build the needed skills to meet minimum entry level qualifications for a trade or apprenticeship program. For a list of programs go to oregon.gov.
Apprenticeship Programs: Not just a job, but access to a career in the construction industry; apprenticeship programs offer paid classroom instruction and on the job training.
For access to Oregon's Apprenticeship and Training Division, go to oregon.gov.
For even more information on how to prepare for a career in construction, go to www.oregonapprenticeship.org.
Building Futures Magazine - IS YOUR MAGAZINE
BUILD YOUR FUTURE WITH A CAREER IN CONSTRUCTION, Today!
Thinking about a career in construction? From carpentry to engineering, there are careers in the construction industry offering competitive wages and great benefits, including some with on the job paid training. For resources, take a look at our most recent issue of Building Futures magazine: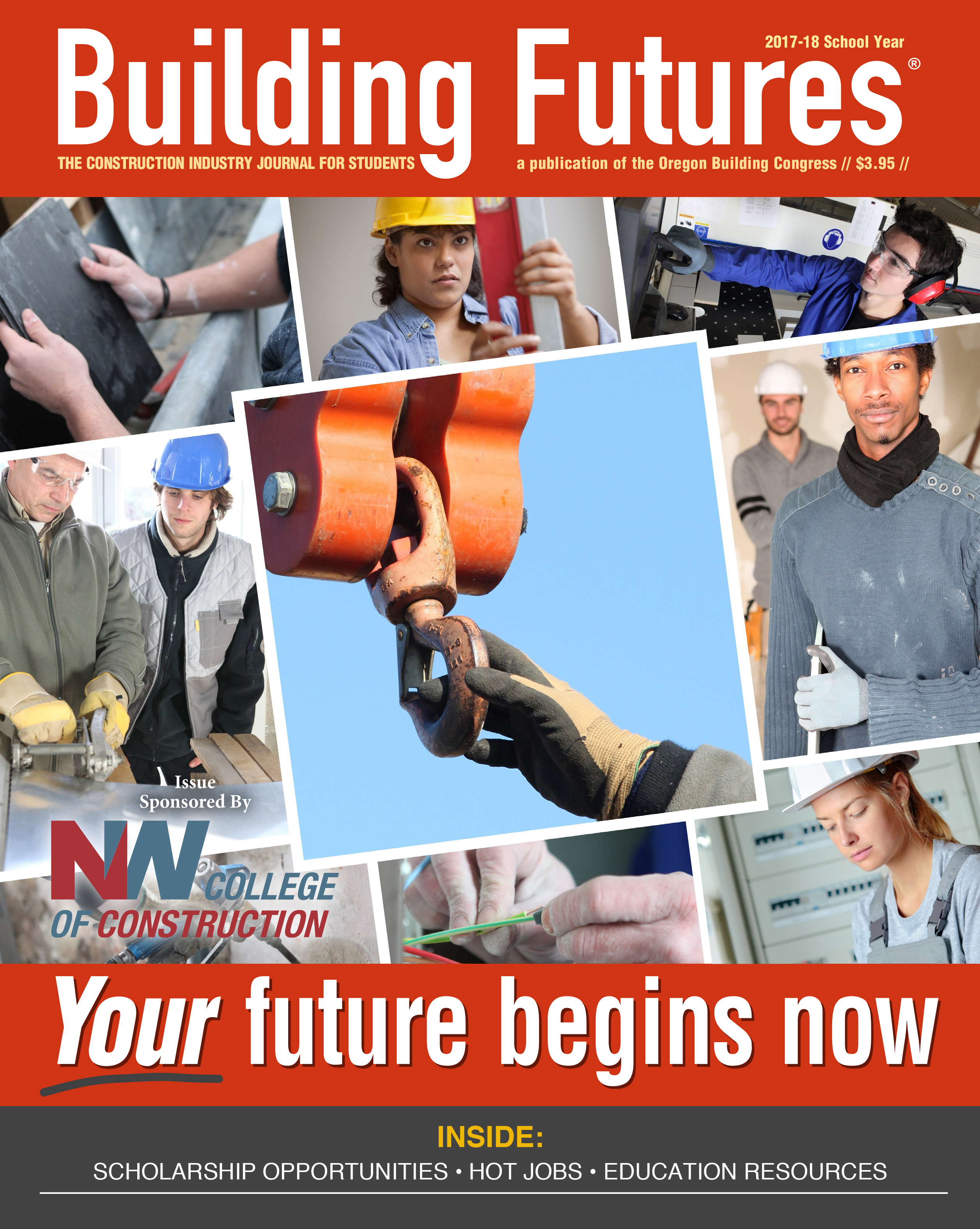 For more information about OBC student programs, contact:
Tom Goodhue
OBC Executive Director
tgoodhue@obcweb.com