Advertising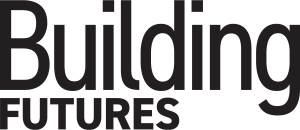 Building Futures Magazine
The construction industries' outreach and recruitment tool – providing awareness, and access to education, training, and careers to young adults throughout Oregon and SW Washington
:: Every issue of BF works to:
Introduce the 35,000+ High School students entering the job market in 2019, to the construction industry.
Encourage young adults (including women!) to consider construction a career and not just a job.
Providing resources for education, training, mentorship, and careers.
Compete. Yup! Cause they have choices i.e. Health Care, Technology, Manufacturing or even McDonalds.
:: Why BF?
Because most young adults are just not online thinking about or looking at information about the construction industry. Sorry. So rather than hoping they have a friend or relative in the industry or talk to someone (hopefully in the construction industry) at a career fair, BF is reaching out – establishing a tangible relationship with readers – one that will hopefully inspire and influence their decision to take a look at our industry, ask questions and get involved.
:: Content
BF editorial provides readers feedback from kids their own age that have participated in an industry program or filed trip including young apprentices that are excited about their future in construction. Our updated resource pages provide a glimpse into some of the many educational and training opportunities available in our industry including career options.
:: Advertising
Advertising is an important component of BF. Ads support our content with the right message at the right time – with a call to action that encourages readers to invest in their futures.
:: Audience
BF annual distribution is 20,000 magazines, 2x per year, in September and April. We estimate our pass-along to be 3.5 putting advertisers' messages into the hands of over 70,000 High School and Community College students, including influencers such as their councilors, teachers and hopefully their parents. In addition, BF is available online at, www.obcweb.com.
:: Benefits
Undiluted access to thousands of young adults entering the job market.
More qualified job applicants
A measurable increase in website traffic and/or direct phone inquires
Increased awareness and participation in your programs and scholarships
Satisfaction in knowing that you have contributed to the lives of countless young adults while improving the image of the construction industry.

We at Building Futures look forward to partnering with you and thank you in advance for your support.
Denise Rothwell, Publisher
PH: 503.420.4326
EMAIL: Denise@pnwsm.com
Building Futures Current Issue | Past Issues